The narrows zion national park slot canyon and the Virgin River creates perfect conditions for a landscape photographer. For millions of years, the Virgin River has been carving through layers of rock, forming the Zion Narrows. This canyon twists and turns for miles creating one of the most unique hiking trails in the world.
The Hike
The canyon is so narrow the hike is basically walking up the Virgin River means that in many places, you have to either wade or swim to proceed, all while walking on rounded river rocks.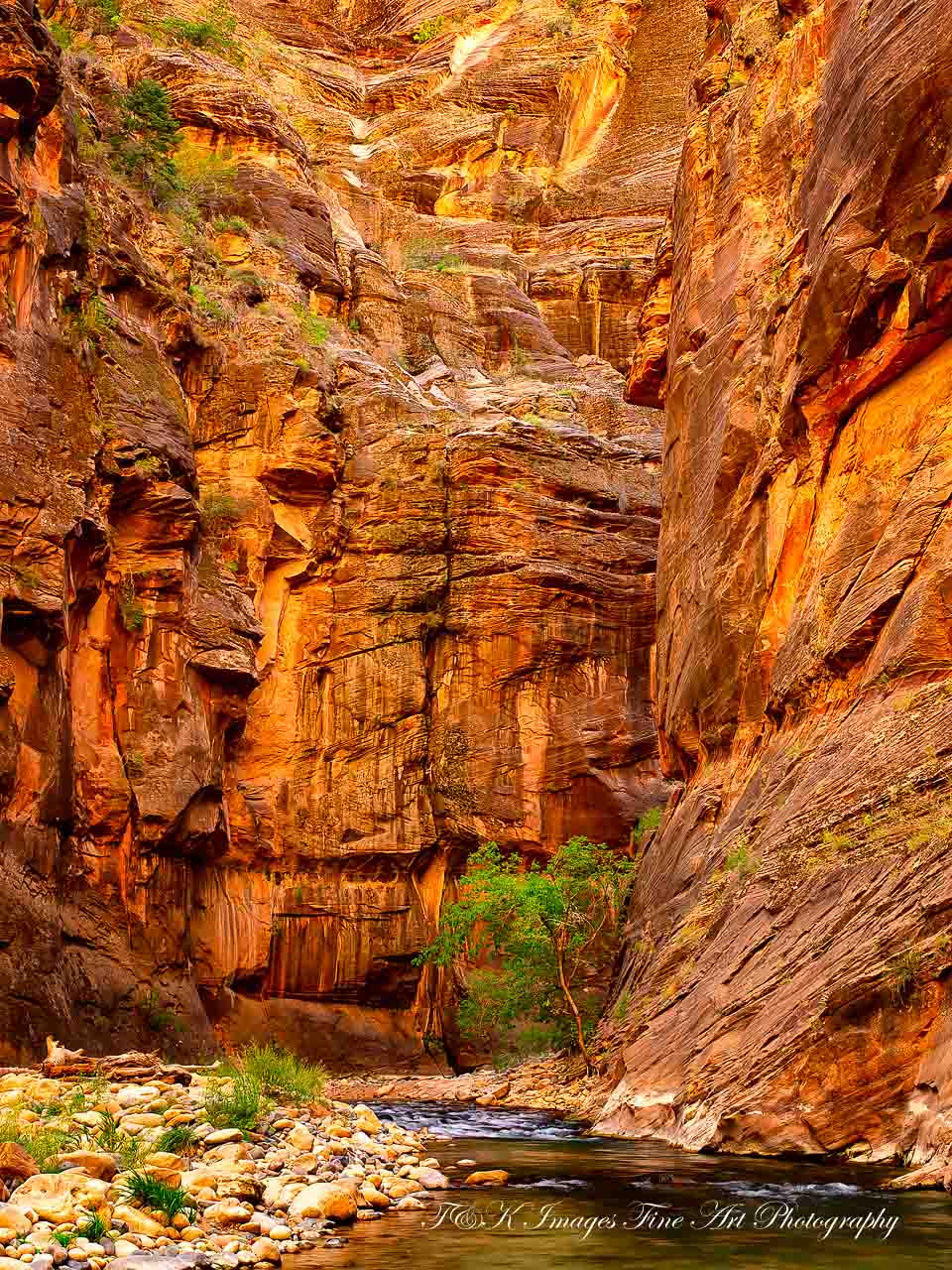 The Narrows 1 - Zion National Park
I used this small tree as a reference point to put the sheer size of the canyon walls in perspective. As you head up river, you start to see the reason for the name. The canyon starts to narrow from an open river to a slot canyon.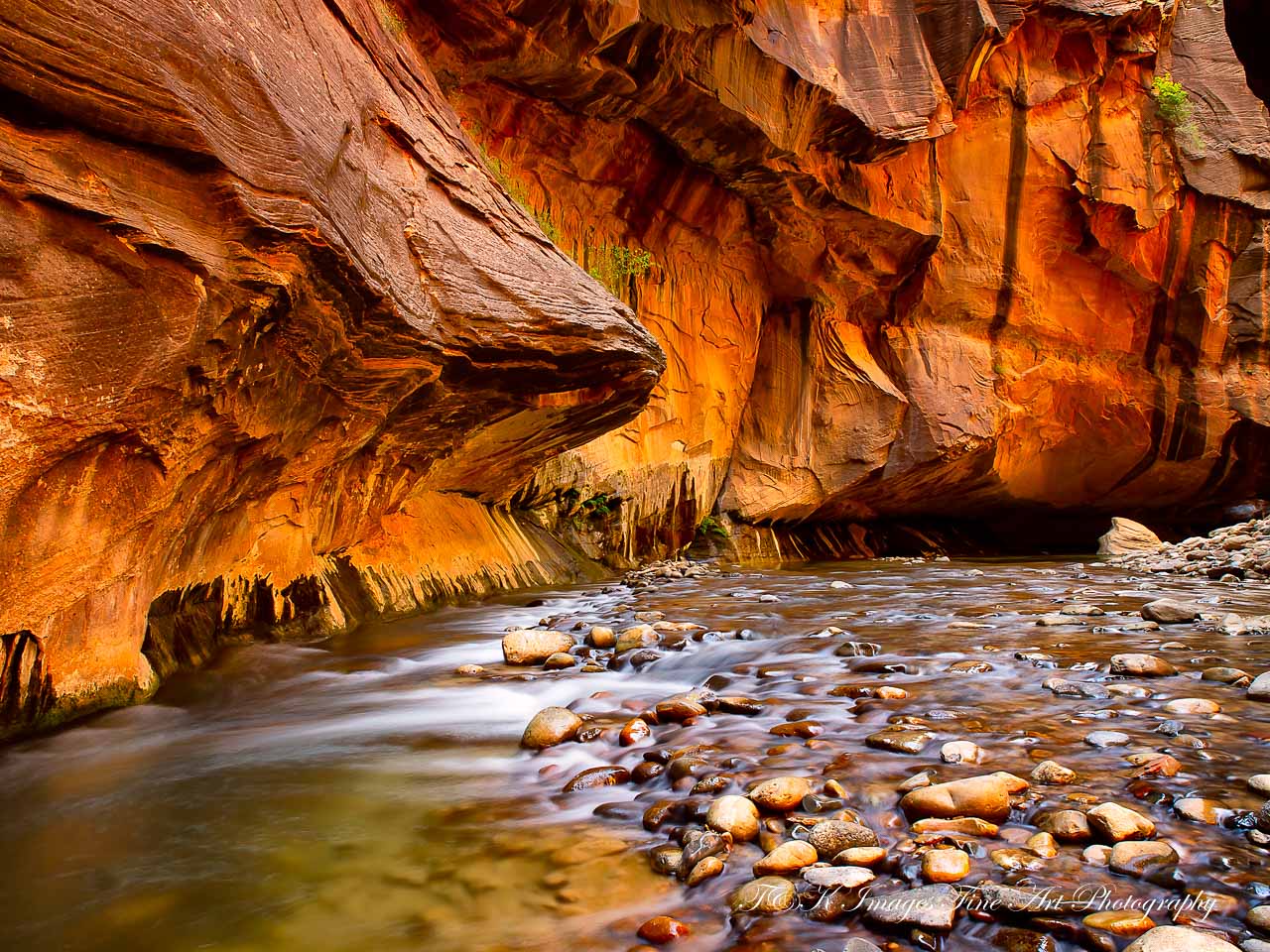 The Narrows 2 - Zion National Park
The Virgin River has sculpted dramatic shapes in the Zion Narrows canyon walls. This, combined with the water-rounded river rocks, makes for a fantastic shooting location.
The Narrows 3 - Zion National Park
The canyon walls are so high and narrow that direct sunlight is a rare sight, even though I did this hike on a very sunny fall day. This allowed me to use a slow shutter speed to get a silky water effect of the river flowing over the rocks.
Wall Street Zion Narrows
As you continue up stream the dry part of the hike is over, as the river is now wall to wall you enter the section know as Wall Street. As you can see by the image below you can see why.