Posted by Keith Peters on Jul 21st 2017
As the temperatures in Phoenix were pushing 115 degrees, we decided that is was time to hit the beach! We packed up and headed west to San Diego! The first night we headed to La Jolla to check out the beach.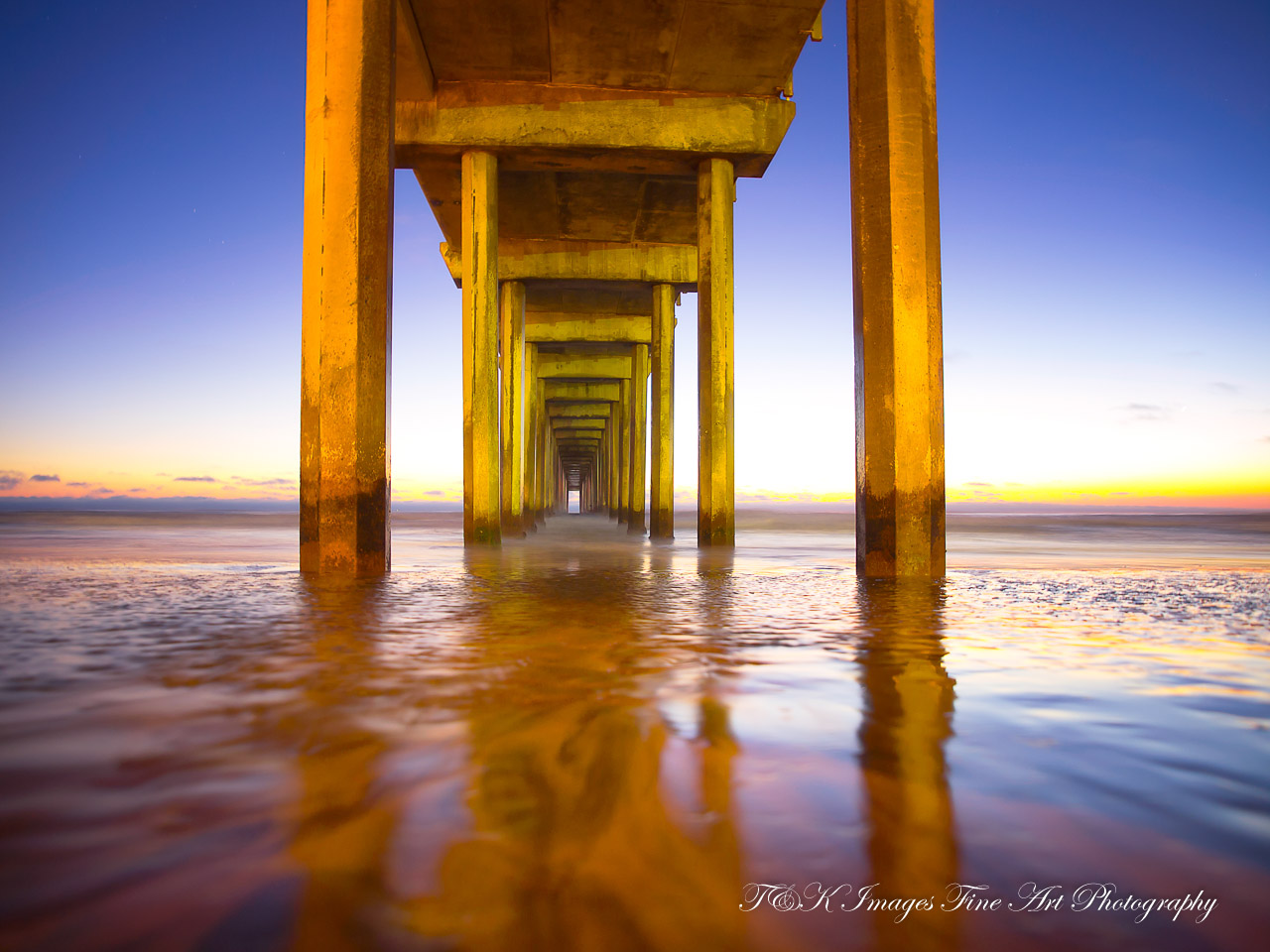 We found ourselves at Scripps Beach late in the afternoon. Looking up the beach we noticed a long concrete pier reaching out into the ocean.
As the sun had already set, Teresa had the idea to setup her camera right above the water with a slow shutter speed. This camera angle creates three great effects. First as the pier is very long, shooting between the pillars gives the infinity effect. Second, the sunlight is reflecting off the water and being reflected upon the pillars and the bottom of the pier. Finally, the slow shutter speed masks the movements of the waves, and allows the movement of the sand to show through.
If you would like to add this image to your collection, click on the image and you will be taken to the gallery.