Posted by Keith Peters on Aug 22nd 2020
Shiprock ( Navajo: Tsé Bit'a', "rock with wings") is a towering rock formation that stands alone on the vast high-desert plain of Northwestern New Mexico. With the peak of Shiprock at 1,500 feet above the desert and nothing else around, my first impression was that it looks like it just fell out of the sky and landed there. It seems I am not the first to have that impression. The Navajo people have creation stories to explain the diverse landscape of their land. Tsé Bit'a' or "rock with wings" refers to one such story of a large bird that transported the Navajo people from the north to the current lands.
Geologists tell us that Shiprock is a remnant of a volcano formed over 27 million years ago. After millions of years of erosion, only the volcanic throat remains. This formation dominates the skyline, as evident in the photograph below.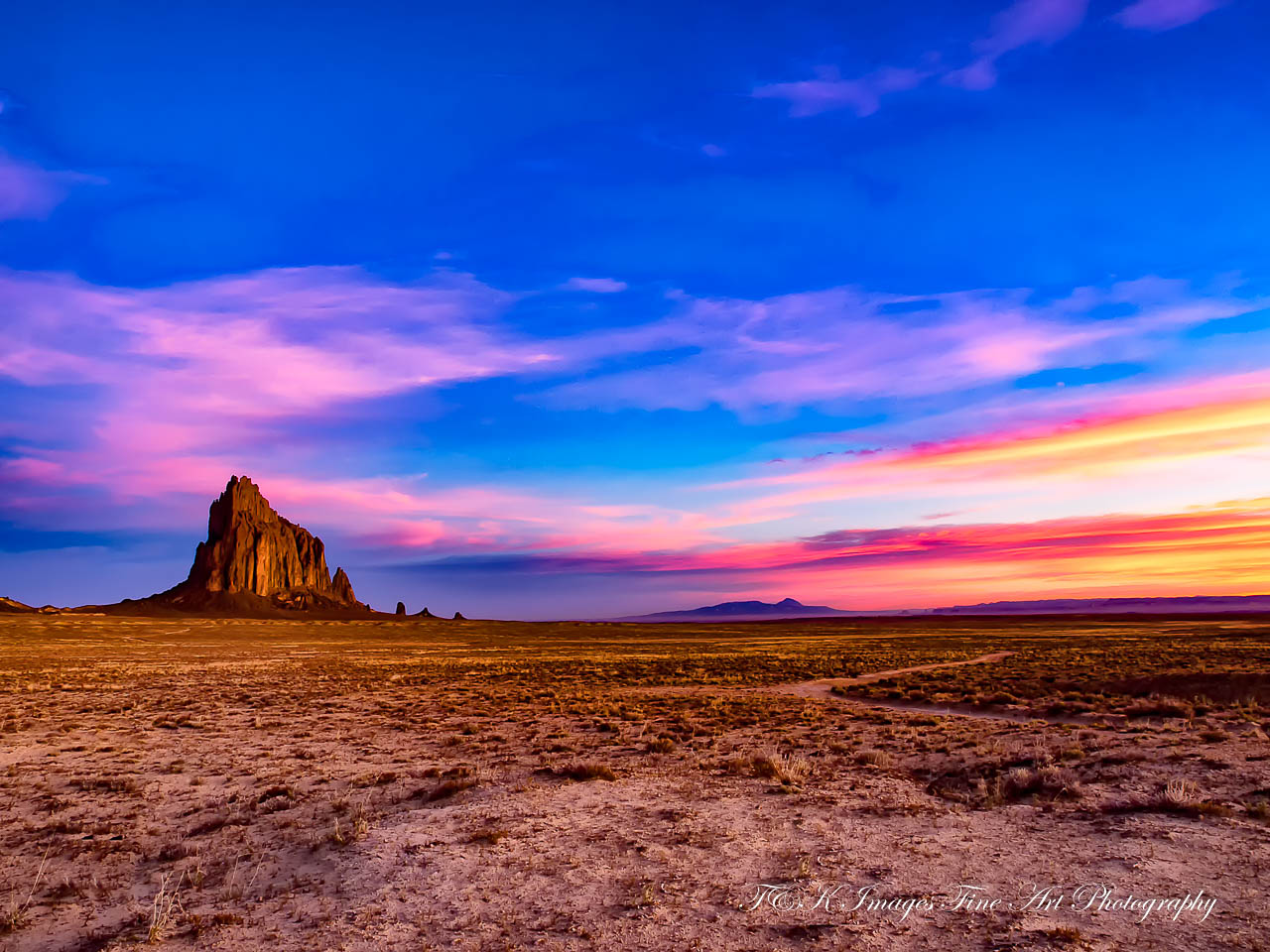 Both of these photographs were taken just at the sunrise. We positioned ourselves on the east side of the rock, to pick up the early morning light. As highlighted in the top photograph, you can see that the desert to the right is still in darkness. I like the contrasts in this shot. We have the dark sky behind the rock picking up the sun, and the bright morning sky with the desert still in shadow.
The photograph below is a close up of the rock showing off the sheer grandeur of this formation.