Posted by Keith Peters on Jan 6th 2019
Sunsets are incredibly colorful and spectacular in the Arizona desert! This is due to three factors:
1) The openness of our sky - when you are at the right location you have an unimpeded view of the sky and horizon. This was the case for these two photographs - we were at the apex of the rise of a hill, resulting in the desert dropping away from us as we took our photographs toward the horizon.
2) The "Dry Heat" that this area is known for is wonderful since moisture in the air will diffuse the light and dull the colors.
3) We went out at sunset so many times looking for this third most important contributing factor - incredible clouds. So often it looks hopeful only to have the sun stay hidden behind a solid mass of clouds or to have the clouds disipate into nothing. In this case after all our efforts there were very high, thin filmy cirrus clouds at different altitudes that resulted in a great mix of colors.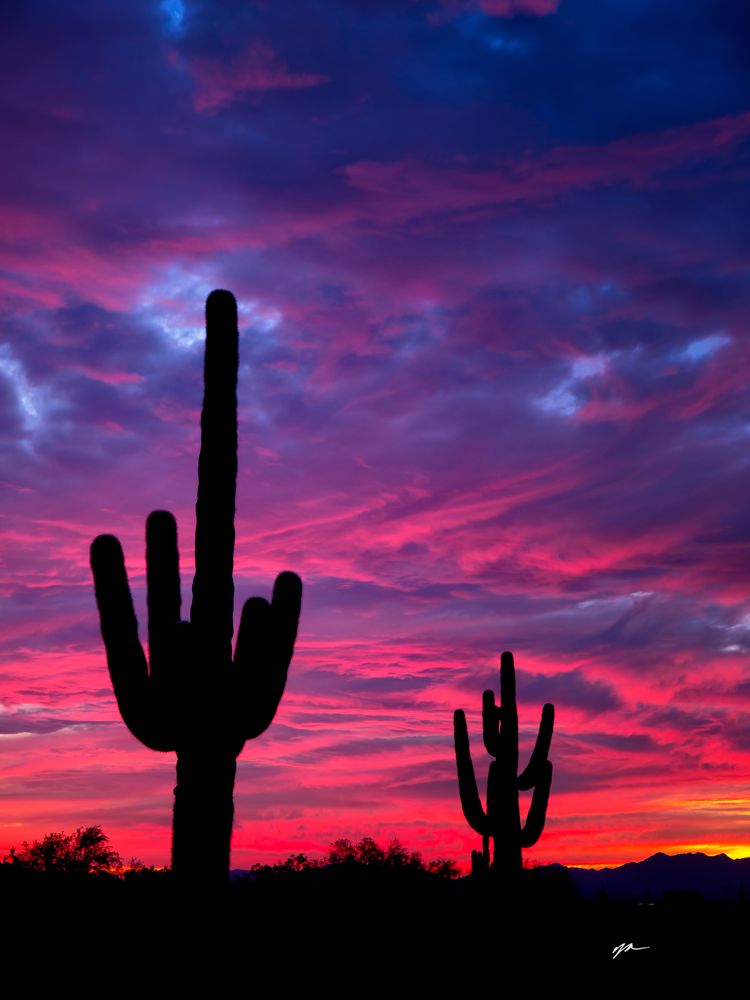 If you wish to see our display option choices, sizes and pricing please click on the name of any photograph above. Please call Teresa or Keith at (623) 203-8223 if you have any questions or you need any other information.