Posted by Keith Peters on Feb 18th 2022
We took a trip to explore the Joshua Tree Forest along Arizona Joshua Forest Scenic Road to capture the beauty of this area. To our surprise, three beautiful horses made an appearance out of the forest.
When you hear the term Joshua Tree, you might think of the Joshua Tree National Forest in southern California. California has the greatest concentrations of Joshua Trees; however, Arizona also has three Joshua Tree forests; one of these is located between Wickenburg and Wikiup on US 93.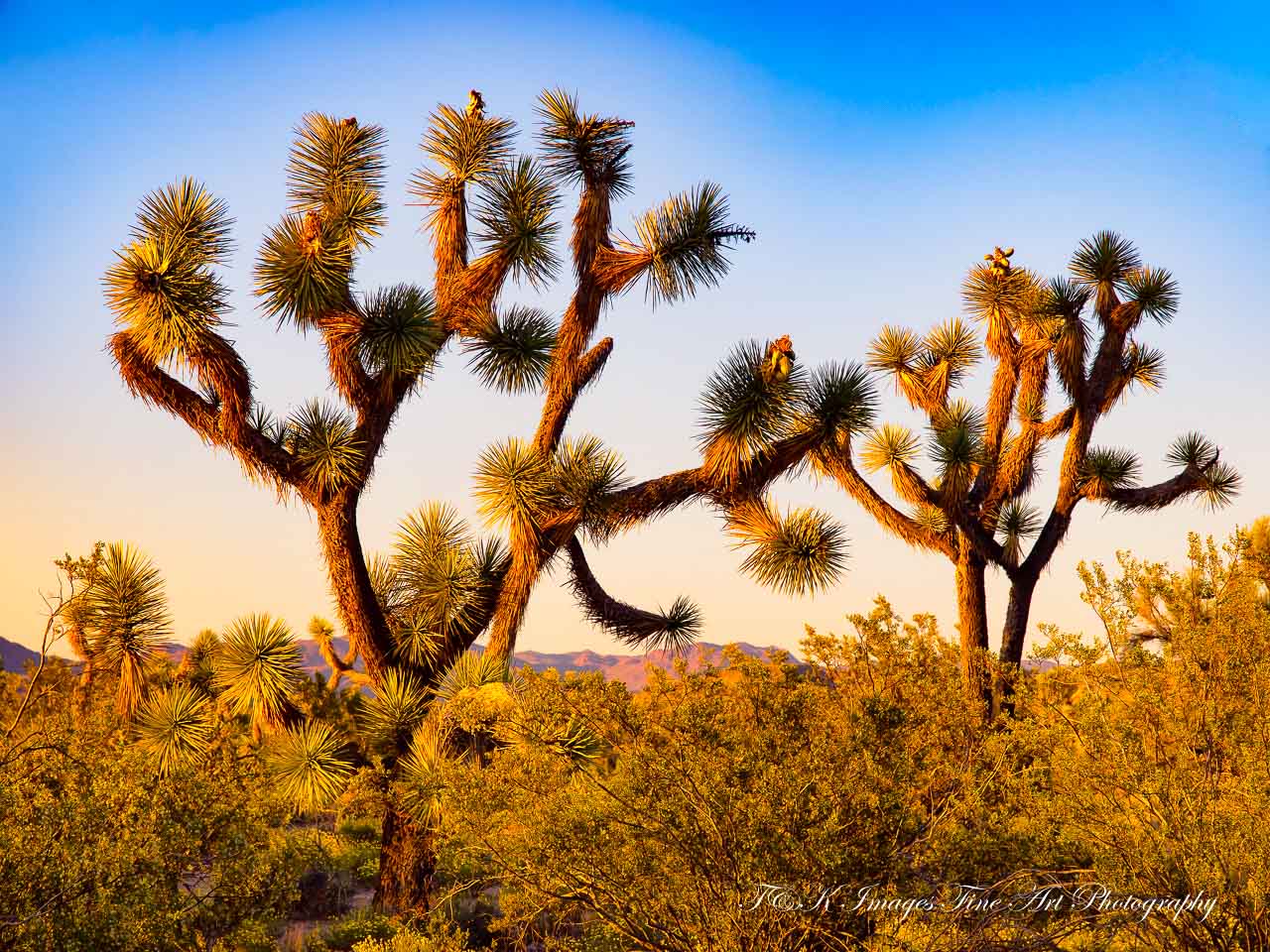 Joshua Tree Sunset - Joshua Forest Scenic Road Arizona
On a very nice spring day, we decided to head up 93 to explore this area. We arrived late in the afternoon to get the late-day sunlight to bring out the colors of the desert.
This area is unique because US 93 crosses the boundary between the Sonoran and the Mohave deserts, so this is the only area where you can see Saguaro cactus and Joshua Trees in the same area.
As I was setting up to take some shots of the forest and the mountains in the background, we were surprised by three horses making their way toward us out of the forest.
The first horse was this amazing Sorrel.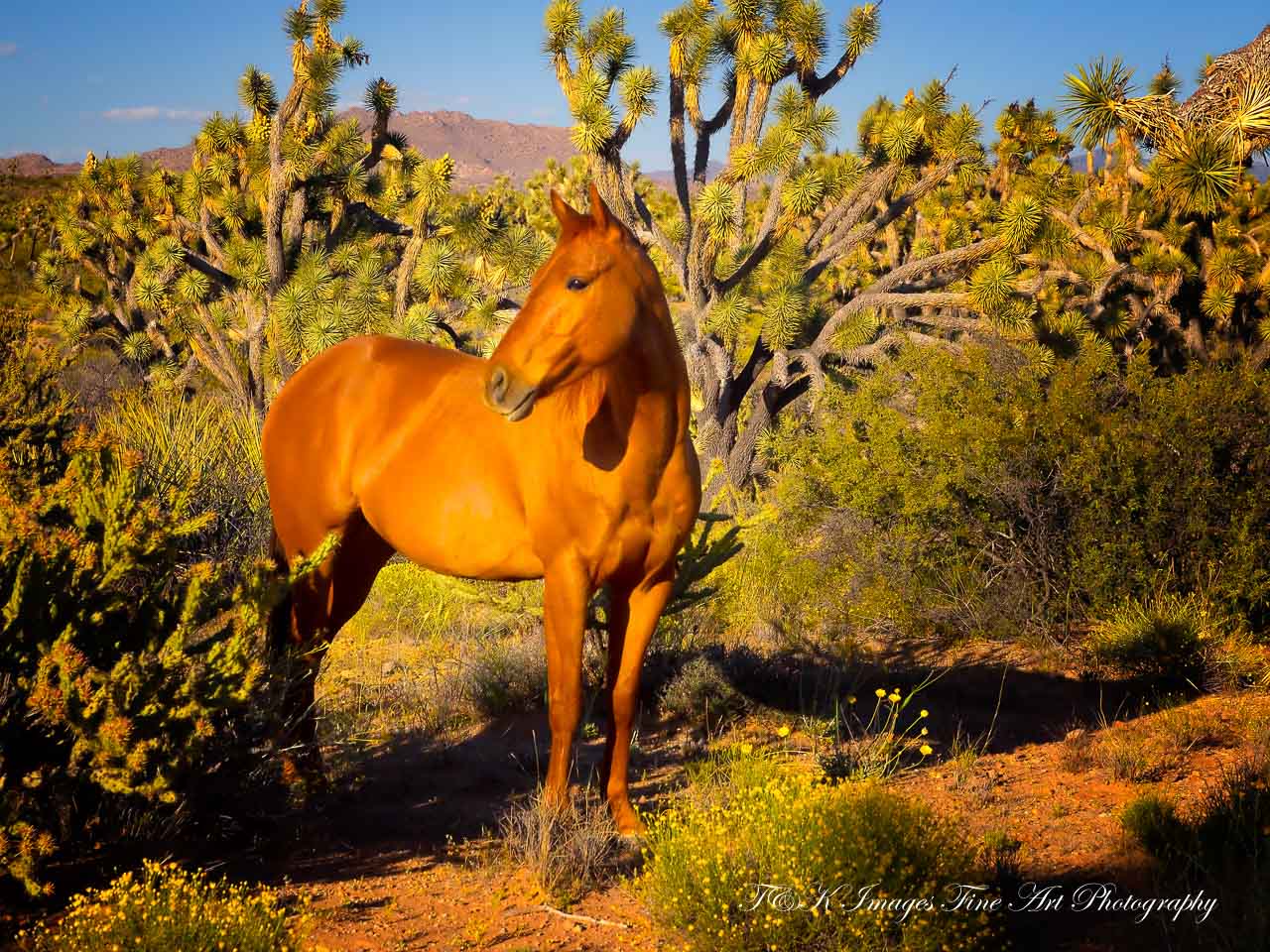 Joshua Forest Scenic Road - Sorrel Beauty
She paused long enough for us to get a photograph of her with flowers in the front and Joshua Trees in the background.
Sorrel and Bay Beauty - Joshua Forest Scenic Road Arizona
Close behind the Sorrel was an equally remarkable bay horse. These two paired up to give us this great photograph.
Last to appear was this amazing all-black horse.
Midnight - Joshua Forest Scenic Road Arizona
Teresa captured her as she was just emerging from the forest.
All three horses were very friendly and trotted up to the fence to see what we were doing.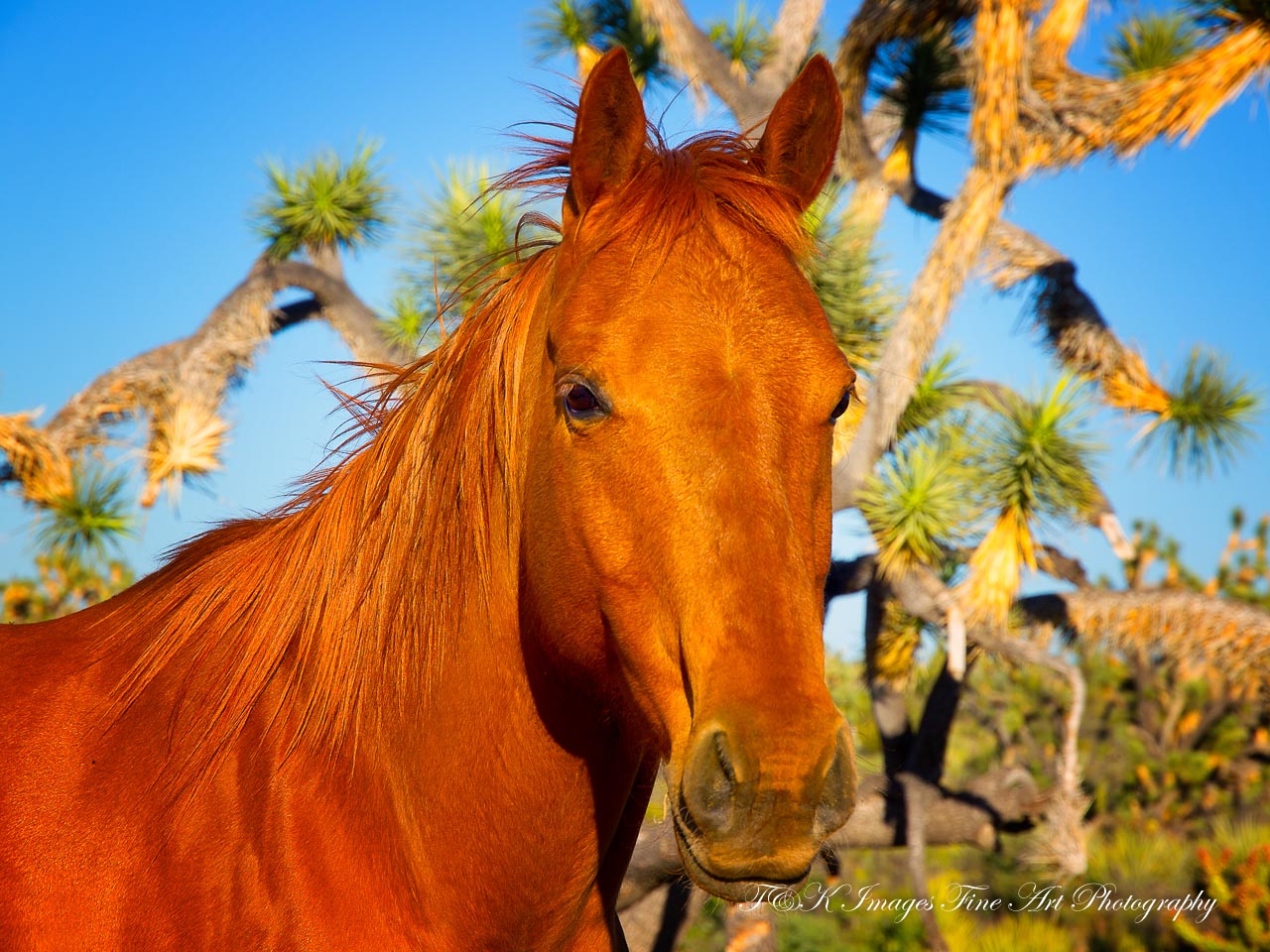 Joshua Forest Scenic Road Arizona - Splendid Sorrel
Once they realized we did not have any treats, they disappeared into the forest as quickly as they had appeared.
There are some ranches in the area, but none seemed to be close, so we do not know where they call home, but we enjoyed the time we spent together.