Posted by Keith Peters on Oct 31st 2018
The word unique is one of those words that tend to be overused and it can lose it's meaning. However, I do not have any reservation using this word to describe Gold King Mine & Ghost Town in Jerome, Arizona.

The Gold King Mine & Ghost Town was built by Don Robertson. He began with two mines and a boarding house that was used by the miners. He then began collecting old buildings, a saw mill that is in use today, along with unique trucks, cars and tractors. Don traveled all over America to build his collection which now numbers at least 100. He always said he was too busy to actually count them. He also built many buildings so you now can explore a truly unique place which has something for everyone.
Our world lost the amazing Don Robertson on October 17th, 2016 but changes are always happening so there is always something new to explore. We had such a fun experience exploring this amazing place!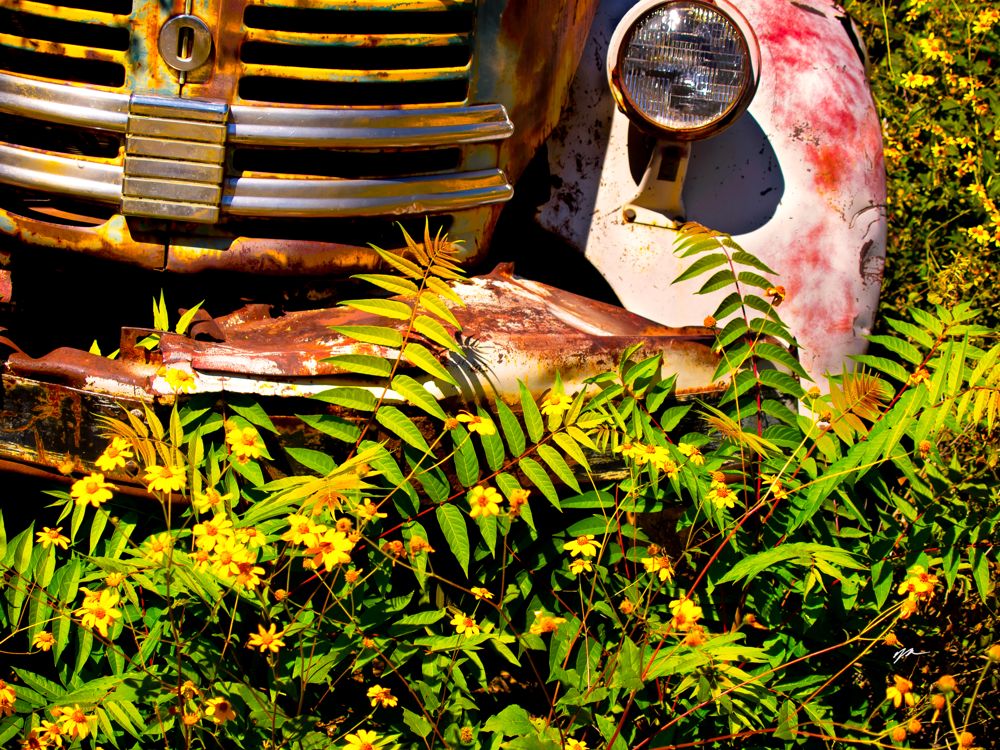 On the day we visited the wildflowers were in full bloom. I like this photograph of a 1950's REO Comet, for a couple reasons. First I like the mix of the old of the rusting truck and the freshness of the wildflowers. But what caught my eye is the yellow on the grill matches the color of the wildflowers.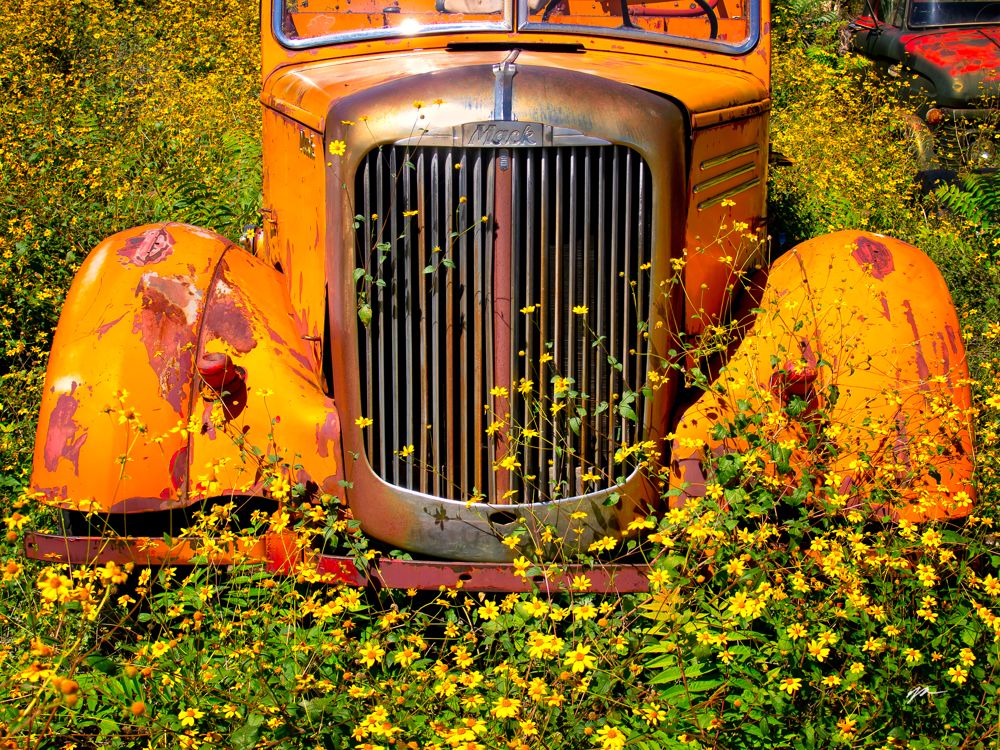 This photograph shows the amount of wildflowers that were in bloom that day. This is a 1947 Mack Fire Truck that sits in a field of flowers.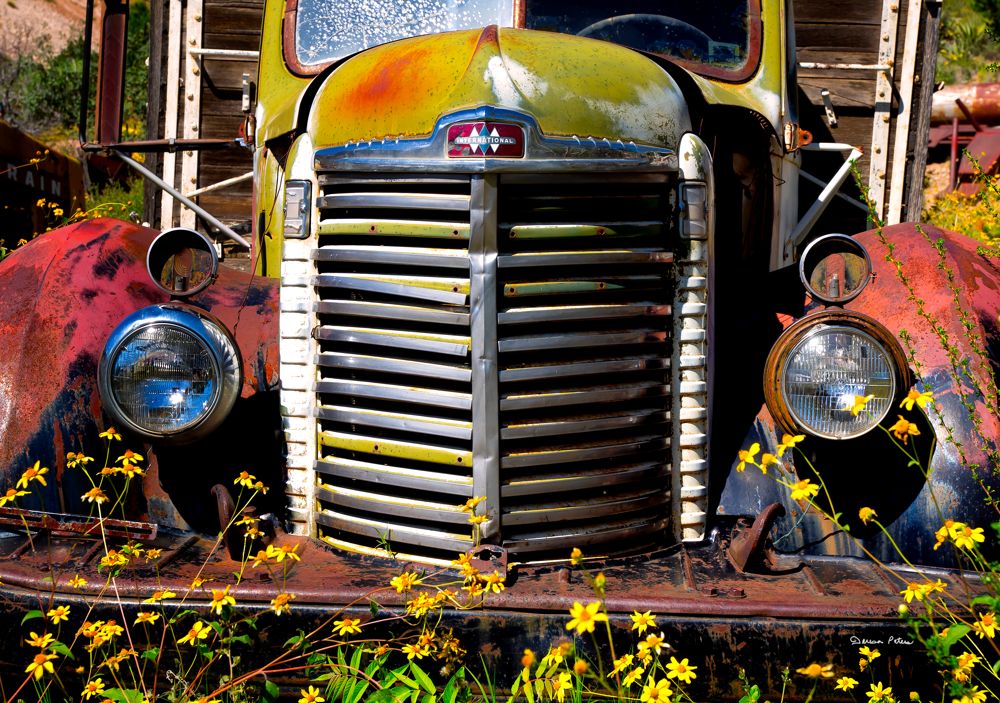 1947 International Harvester KB-8
As the trucks are displayed outdoors they are weathering. The weathering is slowly peeling back the layers of paint which is converting these old trucks into pieces of art.
If you are looking for something off the beaten path, Gold King Mine & Ghost Town will fit the bill.
The cost of admission is a few dollars, the value of the stories you will tell your friends upon your return, priceless!
Click here to see all of our Gold King Mine & Ghost Town photographs.
T&K Images is happy share these photographs with you. If you would like to display one of these photographs in your home of office, please click on the image or name and choose the size and display option that works for you.