Wall Design
Whether you have just purchased a new home, you have finished that remodel, or you want a new look for your wall, finding that perfect piece of wall art can be a daunting task. There are so many questions. Should I go with one big piece or several, how will it look in my home, is it the right size, what if I need a special size, how do I want to display it?
To help our collector answer these questions T&K Images offers a free custom wall design service. Using a photo of your wall and your choices of images from our website, we can create a set of wall designs that will show you exactly what the finished project will look like before your purchase! As one of our collectors told us, this is truly satisfaction guaranteed!
This is the review we received from Darryl and Susan for the designs and finished photograph we did for them featured in the video below: "We love our photograph of the Mummy cave at Canyon De Chelly. The attention to detail that you provided during the process of selecting, producing, and installing speak very highly of you. We would gladly recommend your services to anyone."
The video below outlines the approach and highlights how this service can help you convert your ideas into reality. You can also see other wall designs and reviews below the video.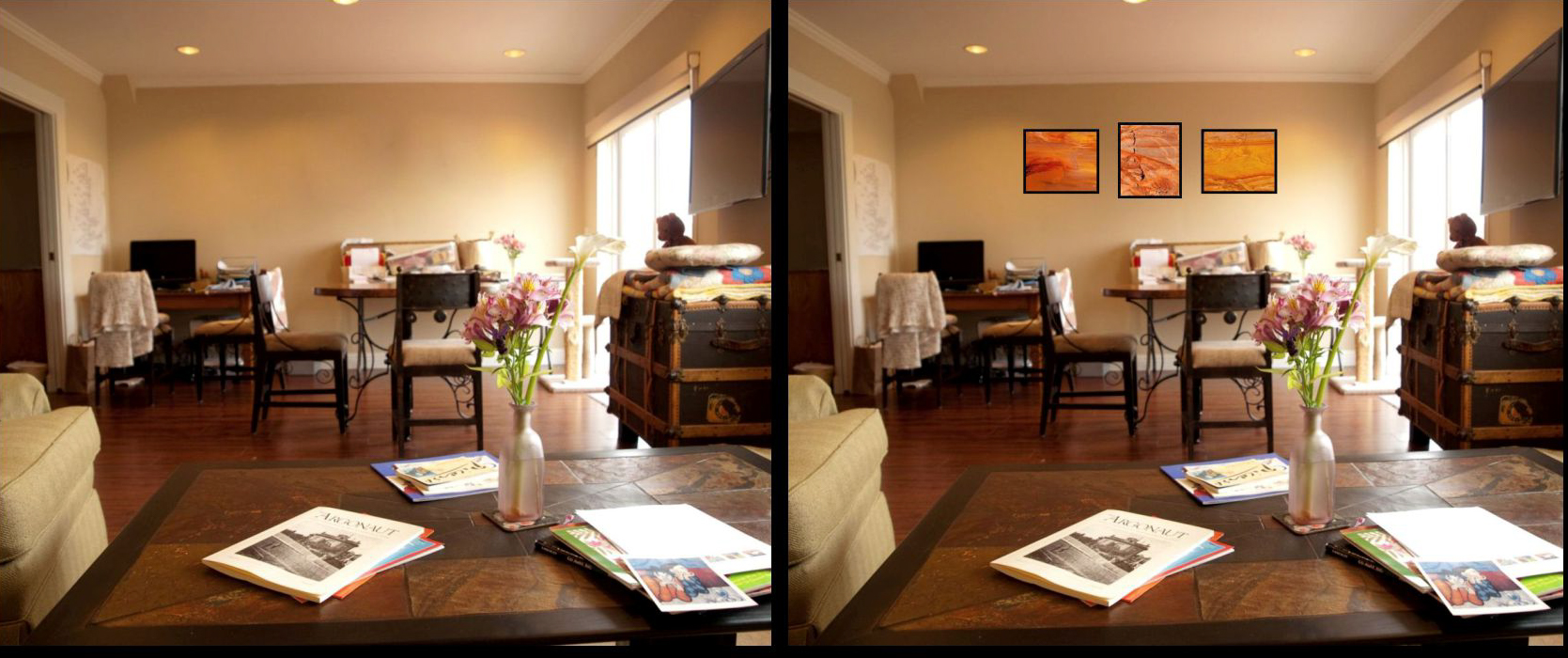 "I want you to know how much I appreciate all your help in selecting the "perfect" photographs for the wall in my new apartment. There was the actual challenge of choosing photographs that I liked, that I would want to look at each day in addition to each night. Then there was shape, color, frames and a quality that enhanced my decor.
After photographing my wall, my furnishings and the natural light, you helped me with each step by emailing me amazing choices, changing them around and suggesting appropriate framing choices. I feel that I have finally found the perfect art that ties everything together in my room. Thank you!"
Joanne ~ San Francisco, California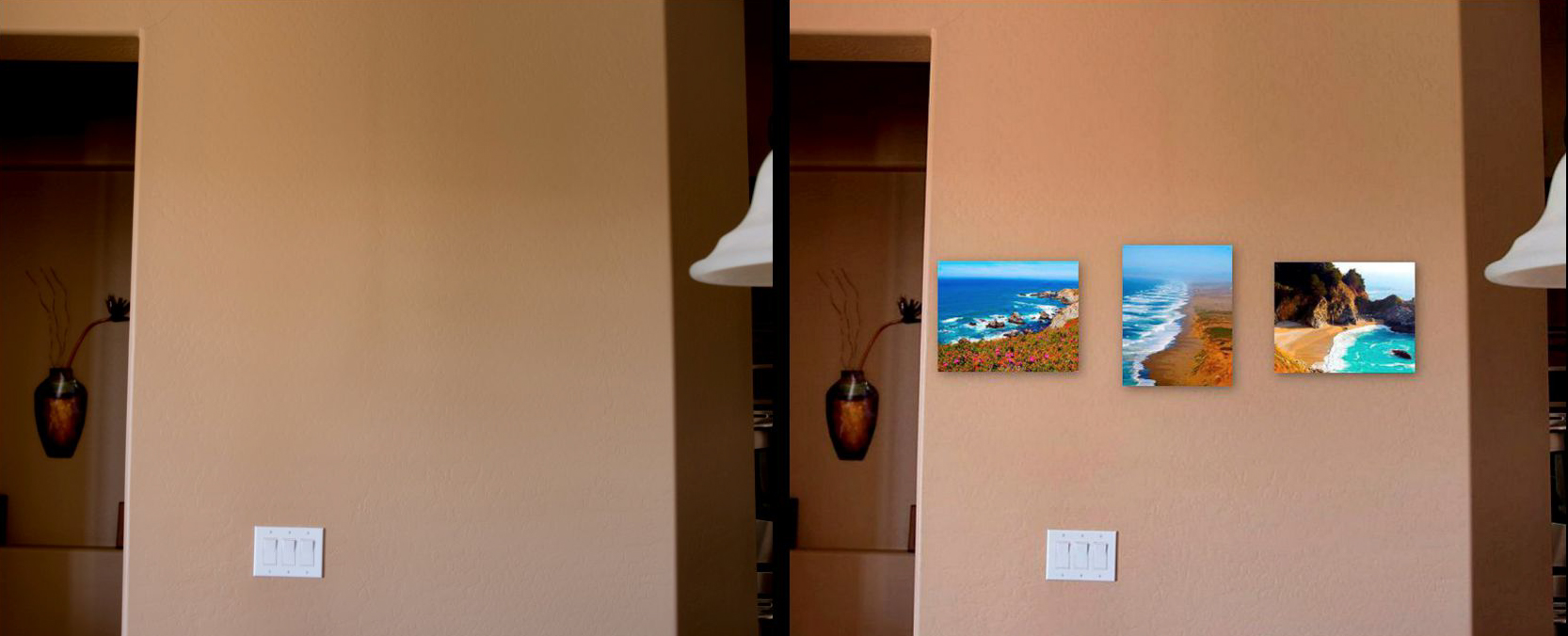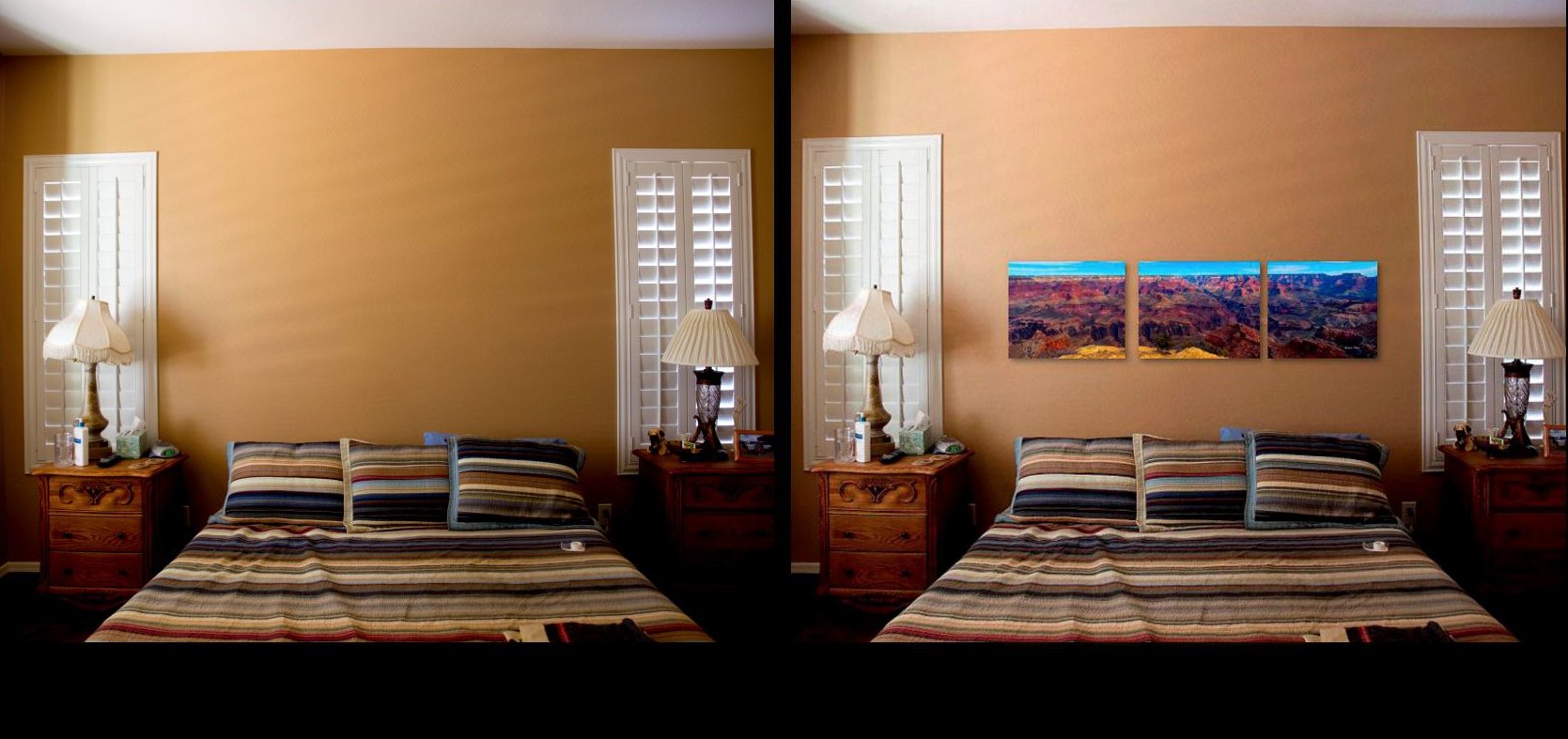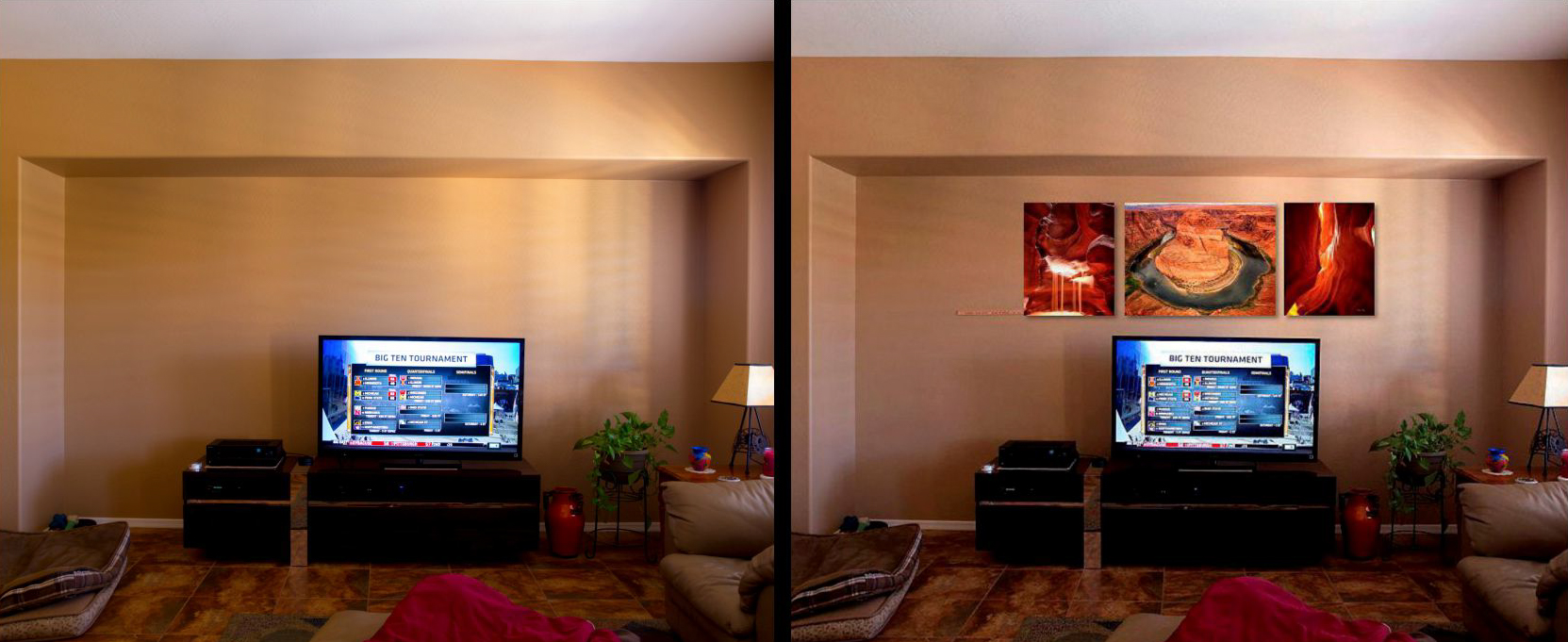 "I had been looking for artwork for 3 areas of my home but having a hard time visualizing how it would look. Problem solved when I was introduced to T&K Images. They have a fantastic selection of Arizona and California outdoor landscapes all of which are viewable in their gallery or on their website. ( I prefer the gallery) They also offer a very unique in room design feature. This is where you can have the items you like measured to custom fit the space you want them to go in, it is awesome. This allows you to see what the end product will look like on YOUR walls and make changes based on what you like or dislike, it's a preview before you purchase – it makes all the difference – it really is satisfaction guaranteed."
Lisa ~ Peoria, Ariz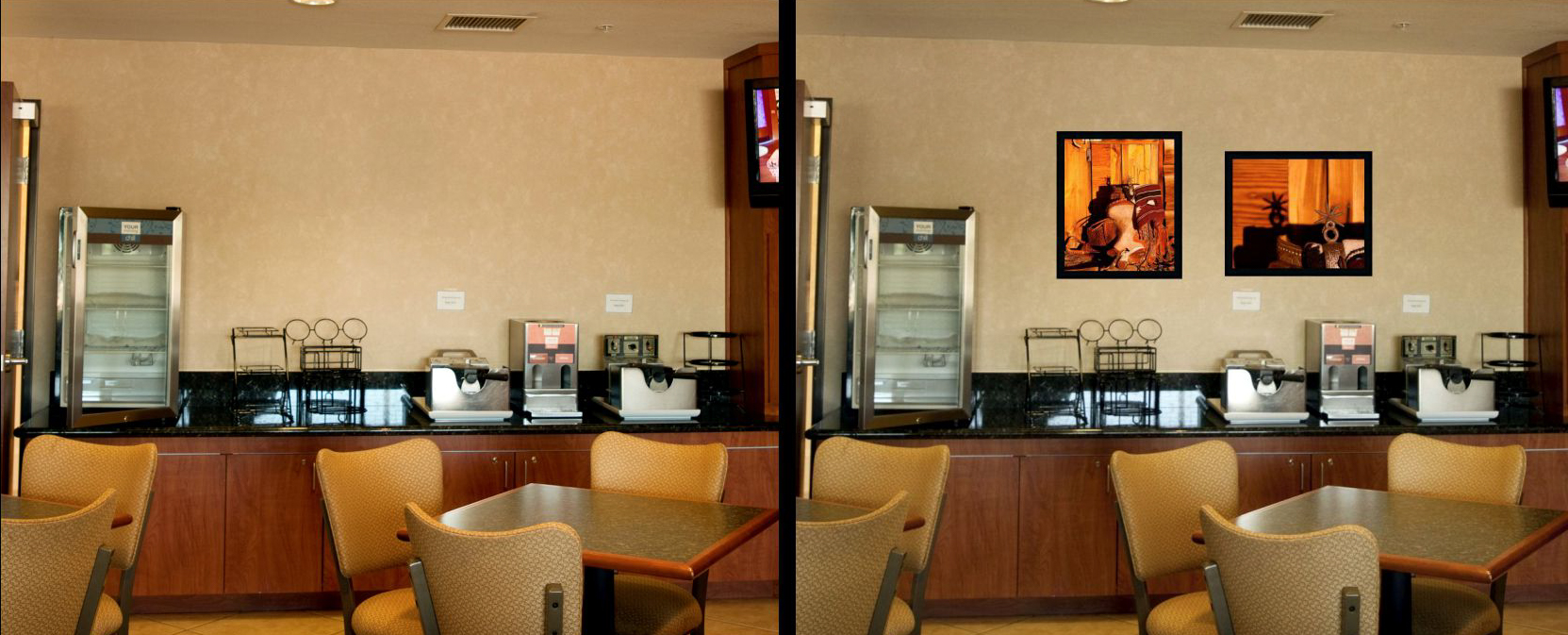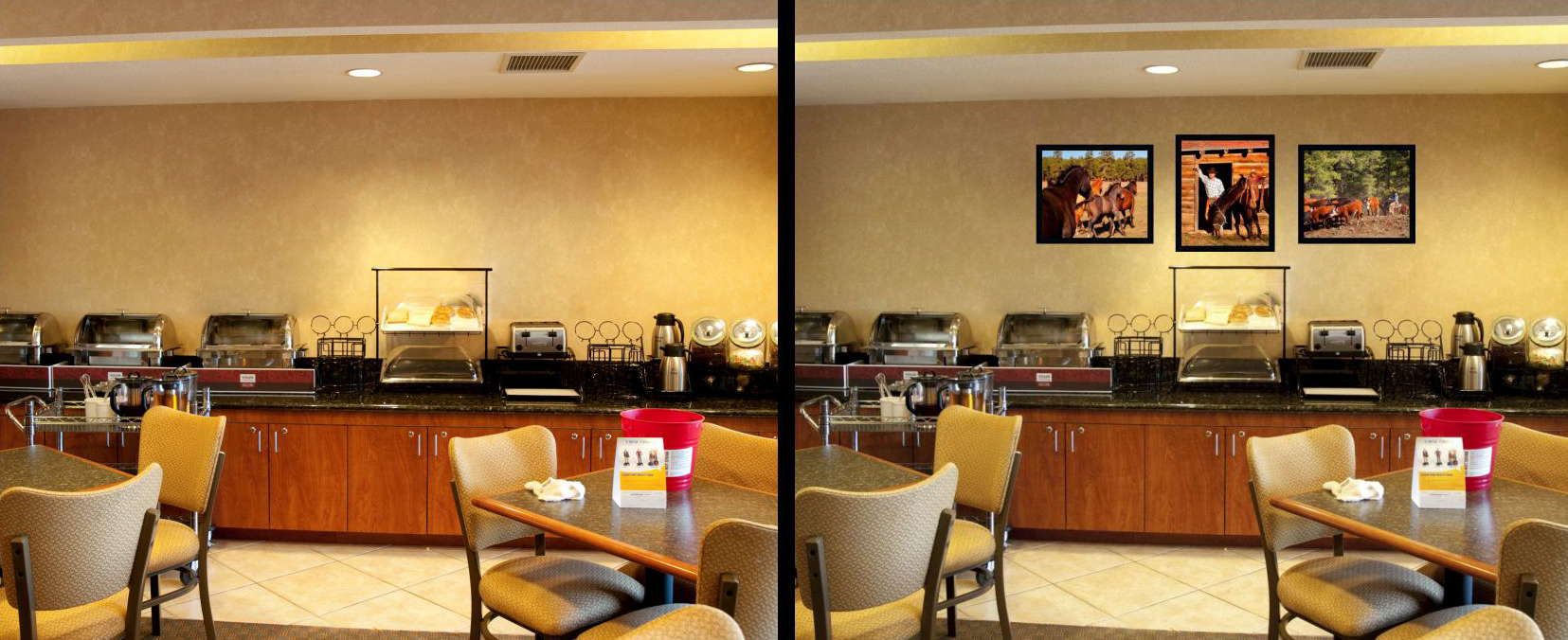 Teresa Peters from T&K Images created a collage of pictures for the Lobby of our hotel. The photography and display were outstanding and truly represented themes important to our business and the Surprise area. Highly Recommended!
Greg ~ Surprise, Arizona
If you have a project or an idea and not sure where to start, please call us at (623) 203-8223 or fill out the form below and we will be happy to help you convert your ideas into reality.