Lake Tahoe is the largest alpine lake in North America, known for its clear cobalt blue water nestled in the heart of the Sierra Nevada mountains.
Sand Harbor State Park is one of the best locations to enjoy this lake. During the summer, this location is teeming with folks enjoying swimming, kayaking, scuba diving, or just enjoying the view from the beach.
Sand Harbor Beach Lake Tahoe is even more remarkable after a snowstorm. We arrived early in the morning, strapped on our snow shoes, and headed to the beach.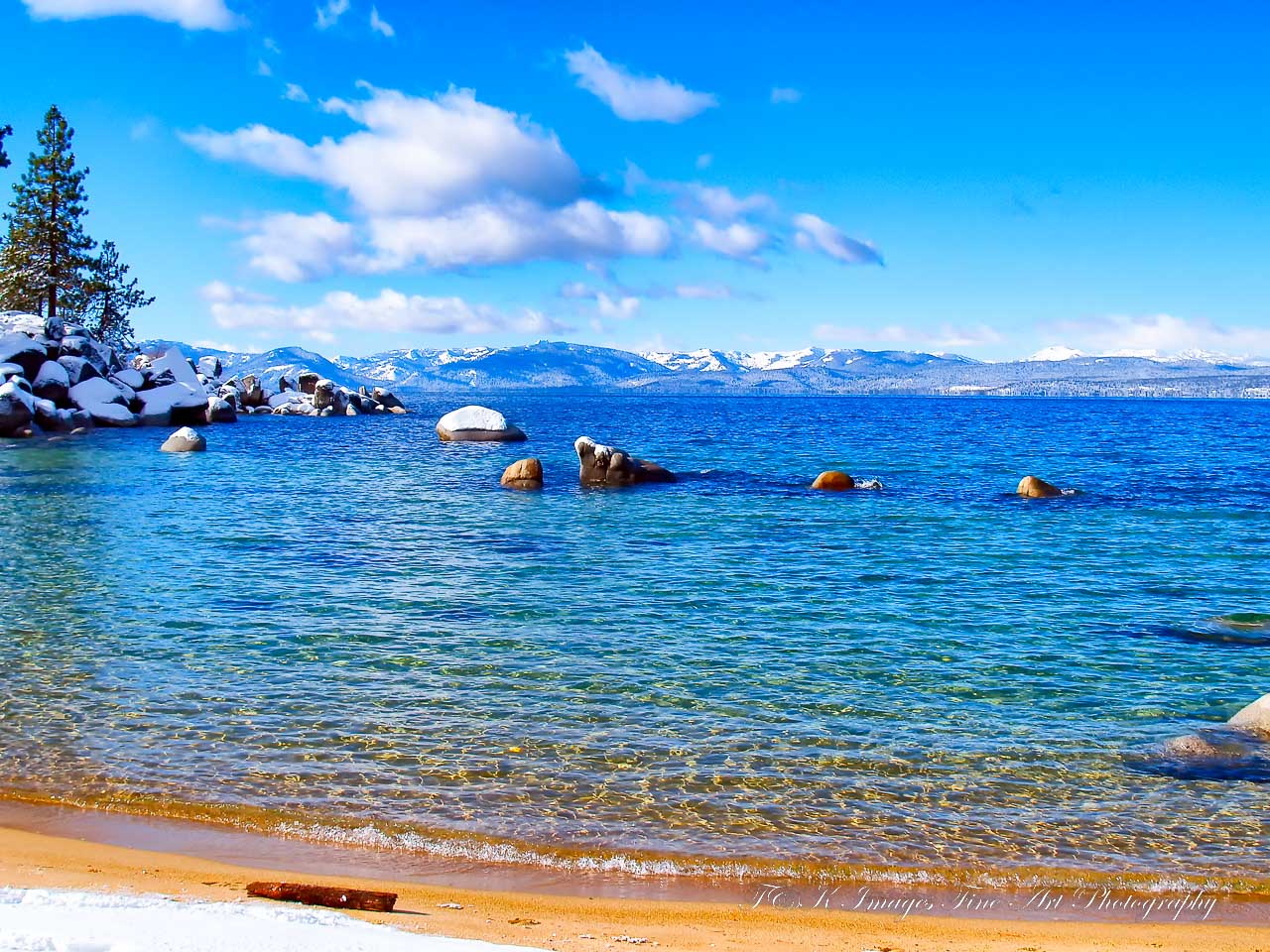 Icy Blue - Lake Tahoe California

One of our favorite vantage points in this area is a trail that takes you up a small hill and gives you a view of the lake and Sand Harbor Cove. By getting there early, the snow on the path was pristine and still in the trees.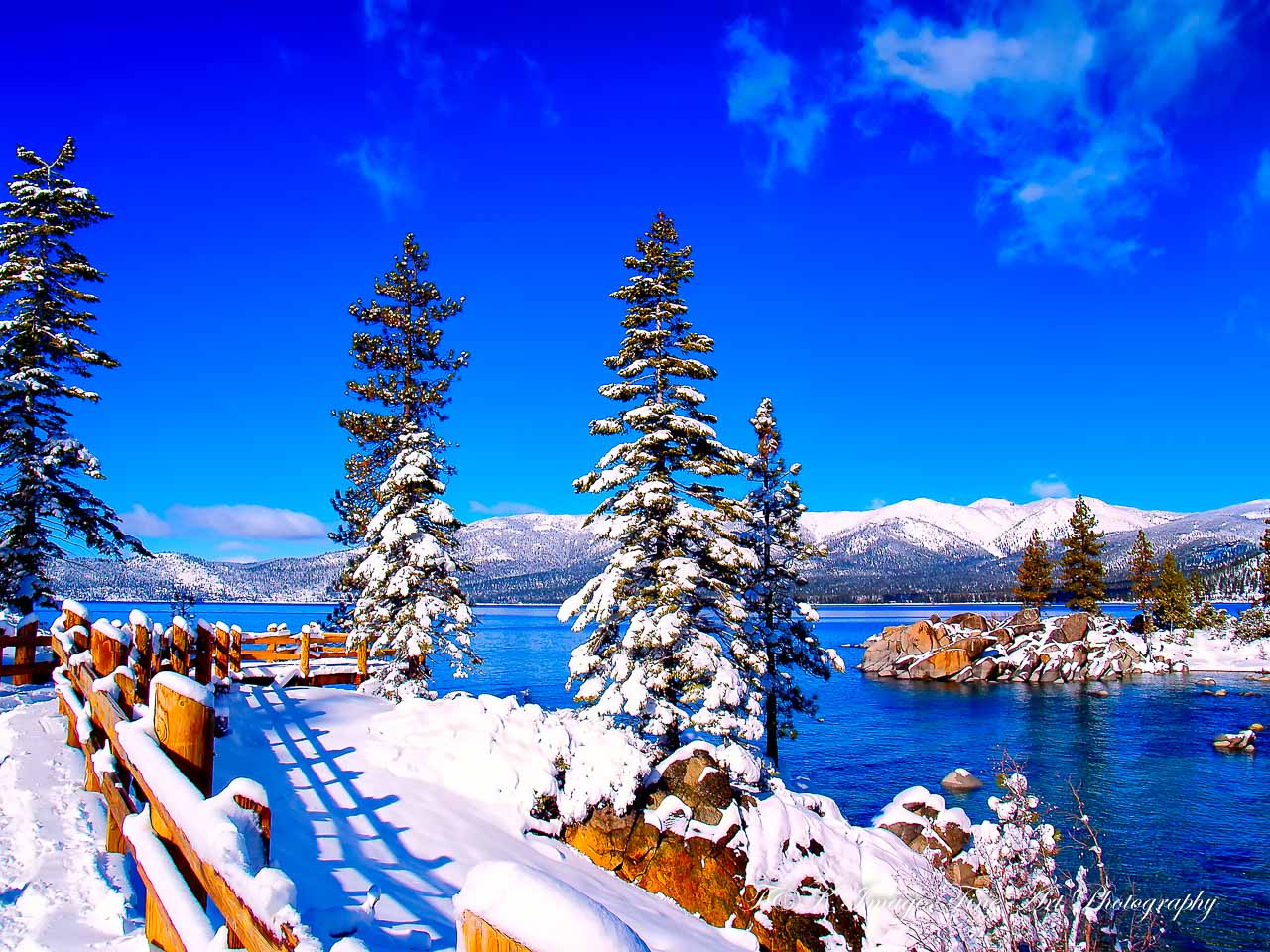 Snow Walk - Lake Tahoe California
On this clear cold morning, abundant sunshine allowed the lake's blue water to contrast against the snow in the foreground and the mountains in the distance.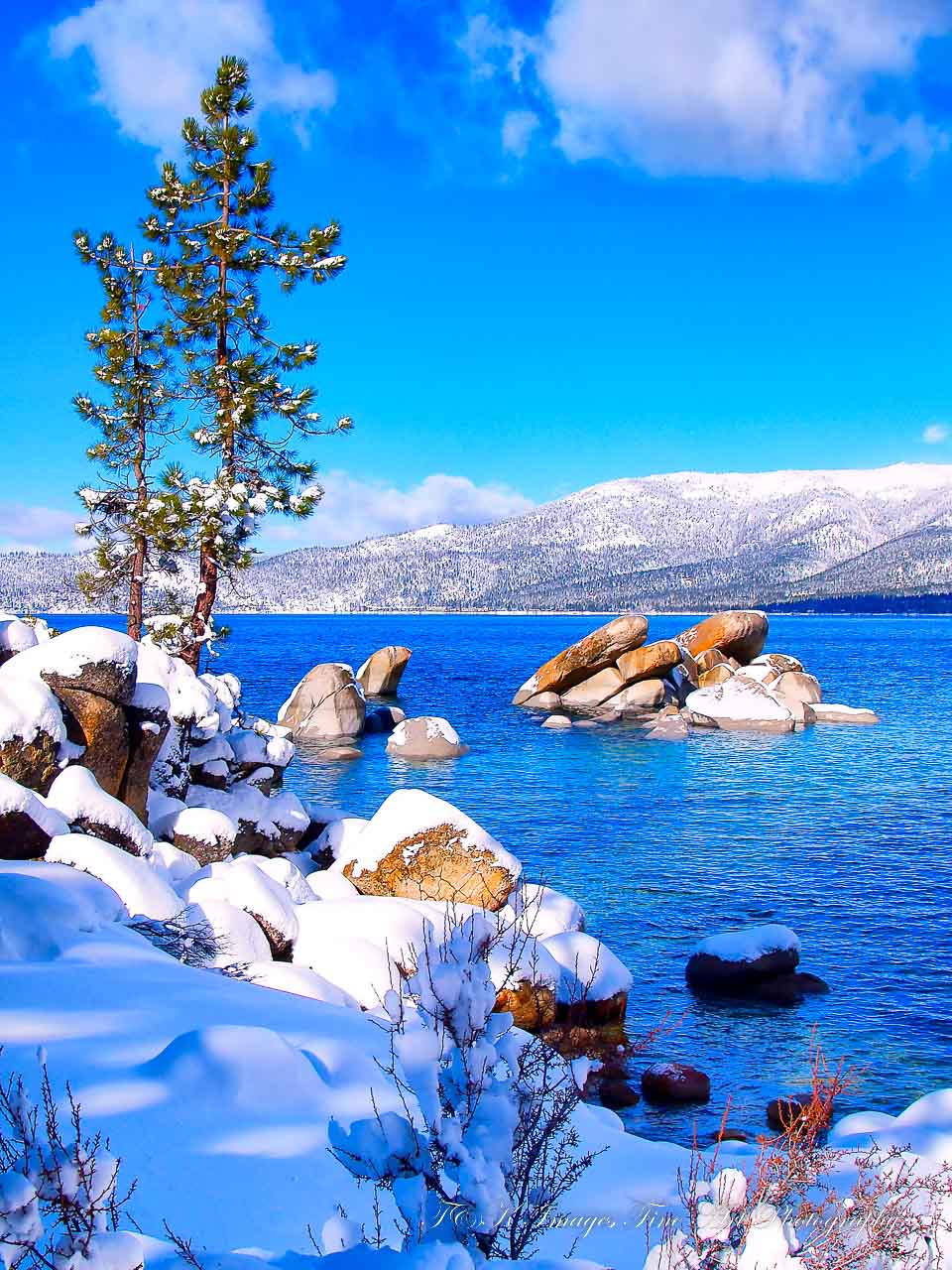 Blue and White - Lake Tahoe California
If you would like to add any of these images to your collection, just click the photograph title to see sizing and pricing options.