Posted by Keith Peters on Aug 18th 2017
You can see our prices and sizes - simply click on the photograph or link!
We love living in an area surrounded by the Sonoran Desert which is home to the Saguaro Cactus. On a recent trip east of Roosevelt lake Teresa spotted this rare Crested Saguaro.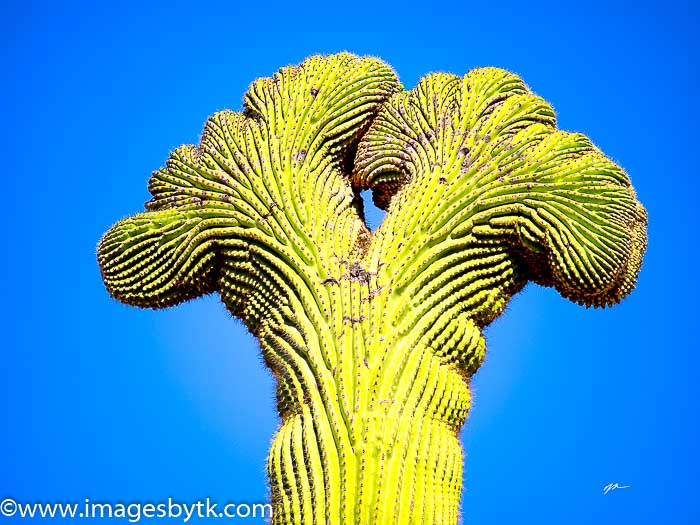 The Saguaro Cactus has long been the icon that represents the southwest. Sometimes something happens to an individual cactus and they take a different path and form a fan like growth at the top of the cactus. These individuals are referred to as Crested Saguaros. Since only one in 200,000 plants take this path they are considered fairly rare. In fact, in all our travels we have never seen another one.
There are many theories regarding the cause of this condition ranging from lightning strikes, freezing or environmental causes but no one knows for sure.